REVIEWS FOR FLORIDA HOME IMPROVEMENT PRO'S LLC
We encourage you to read through our reviews. These reviews have been sent from our clients through Google, Thumbtack, Angies List, Houzz, Email and through our site. We are not perfect, so we do not have a straight 5 star rating. We are honest and hardworking. Our clients have shared their experiences with us, good and bad. We appreciate all comments and strive  to continue to put a smile on our clients faces.
Full Home Remodel – They were willing to come into a part gut job and evolved to a full renovation. They worked very hard, it was a tough job. Neighbors were impressed that they showed up day after day. They were very nice and polite and did a great job!
Mount TV's, install glass office partition, wall repairs. We were very pleased with the service and their willingness to do work outside of their normal services. Installation of the glass office partition required learning new things. They were willing to undertake the project and did well doing so.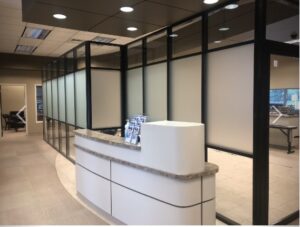 Summer kitchen hood install – Eddie was excellent. Charged a fair price and kept me informed when he would show up. Would definitely use him again.
Replace sliding glass door rollers, fix water leak – Showed up early. Both projects did not go smoothly, but that was not their fault. Stayed until work was complete even through setbacks. Kept me informed as to progress. Thorough in checking their work. Gives 1 yr guarantee on their work. Reasonable rates. Would recommend and would hire again.
Painting and fireplace mantle attached – It went great. Eddie and his team worked well together. He also did some drywalling for us. He and his team is coming back soon to do other work for us.
Light fixture and mounting entertainment center – Ed and his employee were great. They arrived at the agreed time and was ready to work. They finished the project quickly and most importantly they did accurate work. I would recommend Ed's service to anyone.
Install shower bar – Eddie was fast, efficient and friendly. He did the job on time and on cost.
pressure washing and sealing- They were on time, clean and came prepared to work!!
Take apart and Move swing set from one address to another and put together – It was an EXCELLENT experience. It could not have gone better. I will remember the kindness and time given to get the job done and complete. Florida Home Improvement Pro's are just that. People always ask who did the job and I can say without hesitation Florida Home Improvement Pro's.
Installed 5 Ceilings Fans and Slop Sink – Eddie and his guys did a great job. They were experienced and efficient. Was willing to get parts for the tub install that I did not have. The guys were easy going and friendly. We will use Eddie for any work around the house that we cannot handle. You can't go wrong hiring him.
Exterior Painting – Perfect Job
I was very pleased with the service provided. They were professional and I was pleased
with the quality of the work performed.
We needed a door frame replaced and the old door removed at a rental property. Lowes/Home Depot could not do the job and we searched for a contractor near our home who could. Other contractors would not meet me on a Saturday but Eddie would. Not all of us are "stay at home mom's" so this was the deciding factor.
We arranged a Monday install and Eddie helped me with the logistics of getting the door from point A to point B. He and his crew got the job done and cleaned up afterwards.
After recently re-roofing my house and replacing all the fascia, Eddie and his team painted the newly installed fascia, caulked the seams and replaced some bad soffit pieces at a reasonable price. It only took a couple days after agreeing on the cost for the team to get to work. Within the couple days the job was done and it looks great.
I had a leak and needed the drywall repaired where the plumber had made holes in my laundry room and garage ceiling.  I called Eddie and he gave me a fair quote so I decided to move forward with him.  He was able to fit me in Saturday morning which was appreciated!  He and two other men came to my house and fixed the holes within a couple hours.   They did a great job, cleaned up after themselves, and were very professional.  I would recommend him to friends and family and now that I know he does other types of work will probably use him in the future for other home projects.
Although I've only used them once and will be using them again I can already say I love them. It's so hard to find good work and good value and this company has both. Very professional. In and out the same day. Everything up front and zero hassles. That's how everything in the service industry should be. I'm using them for all my home renovations in the future. I hope they hire some more great people to help them out so they can continue to grow and serve more people. People need more companies like yours. Take care and all the best!
On Tuesday I had water leaking from my upstairs bathroom down to my kitchen.  I called a local plumbing company and they came out on Wednesday.  They looked at the shower and said it was likely that some holes/cracks needed to be filled.  I went on yelp and found Eddie.  I filled out the contact form and he replied right away.  He came out on Thursday evening and took a look and told me he could come Friday morning to caulk those areas.  He was here today and did the work.  I had explained the issue I had last year when my association had the roofs redone.  At that time last year I had an issue that day with the shower and toilet which caused a leak to the kitchen.  I stopped using the toilet out of fear it would happen again.  So Eddie asked me if I wanted him to turn the toilet on.  I said yes because I need to have a functional toilet again!  Well that showed us more of what the problem really is.  Water started to come out through the shower and again leaked downstairs.  He explained to me how all the plumbing lines work.  He went out to his truck to get an auger to try and clear the shower to save me from having to get someone else out and pay more money.  Unfortunately that didn't work but he took the time to call a plumber he works with that could do the work.  They had a couple minute long conversation figuring out what most probable cause of the problem was.  Eddie even explained that it's my only shower and the urgency of the situation to see when the plumber could come out.  I am hoping this weekend!  Eddie and his wife Debbie were great and communicating with me and just overall kind helpful people.  All this is very overwhelming and stressful for me but Eddie helped me feel more at ease in figuring it all out.  He took into consideration the full picture and knew he had to test the toilet to get to the root of the problem.  The other people I had come out before knew the full story too but didn't do what Eddie did.  They did put in a new garbage disposal for me and after speaking with Eddie I know they gave me a fair price so I am thankful for that.  Anyways, my point is CALL EDDIE!
Eddie and his crew are the best. They show up, do quality work in a timely manner and are very pleasant to work with, no matter how many questions I have. I have called Eddie on several occasions and Home Improvement Pros is the only company I use for all my repairs and remodeling I need. Thank you for all you do!
Eddie and his team are fantastic! He went over and beyond of what I needed done with a pocket door! Great work! Very professional! On time! Great price! Can not wait to start my next project with him!
Mr. Dreeland did excellent professional work on my 2 bathrooms, front door & living room. I will be having him come back to do more work as I highly recommend Florida Home Improvement Pros. Thank you for the great work Eddie.
Eddie and his crew was great. Work was fantastic quality and they did it in a very reasonable time frame. Eddie was a joy to talk to. Will contact again when work is needed. Two thumbs up.
Eddie came to give an estimate on replacing the threshold on exterior double doors. He ended up finding a replacement threshold and fixing the doors on the same days the estimate. The completed job looks great and his efficiency unparalleled.
Replacement of 2 interior doors exceeded my expectation. FHI pro's are reliable, professional and very resourceful. I will definitely be using them again soon.
Great place to work, and eddy is a great boss and an amazing person. He is very particular when it comes to his work and it comes out great every time. I will call eddy whenever i need anything done from now on !!!
Excellent service, far exceeded my expectations we will definitely use Florida Home Improvements Pro for all home projects
Fence and Gate Repairs – Don't waste your time!!! Eddie came out to my house on 1/2/21 and to see the work I wanted done. He said I would have my estimate on Monday 1/4/21 and his only request was just to let him know either way yes or no about having the work done. Monday passed and I never received my estimate. I messaged Eddie on Wednesday 1/6/21 about it and he said sorry I'll have it in the morning 1/7/21. Today is 1/9/21 and I still haven't received it so I've canceled my request for service. It's obvious Eddie didn't want to do this project, The least he could've done was tell me either way…
Florida Home Improvement Pro's's reply:
Louis, I do apologize about the delay in your estimate. It is not our practice to delay a proposal. However, though not an excuse, but it was because of an extenuated circumstance. Unfortunately Eddie's dad was sent to the hospital last week with COVID. He did not make it and things have been strained over the past days. Again, this is not an excuse and I do apologize. We strive for customer satisfaction and we fell short. I hope you can understand and you found someone to do the work.
Deck or Porch Repair – I did not use eddie yet, but from the first call he gave me A realistic expectation of his lead time to get the job done. We didn't talk price but the fact that he gave me a realistic timeframe for when he good do the work puts him in the top tier of contractors I've worked with.
Handyman – Great professionalism reasonable price. Technician was personable clean and respectful
Handyman – Eddie and his 'crew' did a GREAT job. They were here on time, worked quickly, and did a great cleanup afterwards. They were also accommodating in doing some extra work I had asked them to do. Pricing for everything was fair. Would definitely recommend them.
Appliance Installation – He came, he saw, he completed. He rocks!
Interior Painting – Eddie and his team were wonderful! They were professional, punctual and their attention to detail was impressive. I believe that not only did they provide excellent customer service, but they are all generally very good people. I would not hesitate to hire this group again and recommend them enthusiastically!
Interior Painting – As a project manager of many Florida homes, taking from derelict to quality hotel standard – I have dealt with a lot of contractors And these are the best – highly recommend them – they are not the cheapest but worth every penny – plus they clean up as they go!!
Interior Painting – Eddie and his crew were prompt, professional and their work quality is excellent. Would highly recommend.
Door Repair – It was a truly professional experience. The responsiveness, work quality, value and punctuality were more than expected. A call to another company may be a call regretted.
Exterior Painting – We're very pleased to have done business with these folks. Eddie and Dray are true pros. Their work is top-notch. They show up when they say they will. They are meticulous about their work. Easy to work with. I would highly recommend Florida Home Improvement for your next project.
Handyman – Eddie and his helper did an excellent job on our floor repair. Would highly recommend him to anyone who wants quality work.
Toilet Repair – Very kind and helpful went above and beyond to help me out with Solutions. Truly appreciate the time he took to help me very kind and professional.
Door Installation – Needed work done quickly to remove a door and doorway in order to install a water heater. Work was done next day. Excellent and fast work. Thanks!
Handyman – The only person in the area I could even find to respond!! Ed and his crew made us work through there busy schedule, he was accommodating and professional. Thanks for all your help! Would definitely recommend.
They were punctual and was always working. Excellent results. Will recommend to friends. Thank you.
Switch and Outlet Installation – It was a pleasure to work with Eddie and Nathan, you guys did a great job for a reasonable price. My light switch was successfully relocated and y'all saved us from working in that hot ass attic! We will use you again in the future! Thanks a lot!
Handyman – They did NOT do a good job and I will never use such person. 
Florida Home Improvement Pro's's reply:
Hello Mike, I am sorry to see you were not happy with our work, as we strive on giving quality work as you can see through all the reviews we get. I wish you would have told me something when we met yesterday after the work was done. You specifically said to ONLY pressure the dirty spots of the building, which we did and I was given the impression you were happy with the work. We do thank you for the opportunity and only wish you the best. Thank you
Drywall Repair and Texturing – Prompt and did a great job patching an area in the ceiling where there had been a leak – would highly recommend.
Handyman- I would definitely recommend for any home improvement job. Fairly priced, excellent work and very polite. Thank you for your time and patience!
Great place to work, and eddy is a great boss and an amazing person. He is very particular when it comes to his work and it comes out great every time. I will call eddy whenever i need anything done from now on !!!
Great service – Eddie pays close attention to detail…very service oriented.
Excellent craftsmanship, does everything from painting to drywall and texture! Call him, you won't be disappointing.
I found Eddie by sheer luck (blessing). I had an impossible and complex remodel/overhaul and I was stressed and overwhelmed. It was an "investment' property I was getting ready for sale and I lived three hours away! Being able to trust that the work would get done in a timely, quality fashion while being absent from the job seemed like too much to ask for. But when I spoke to Eddie her reassured me he's had absentee clients before and not to worry. This is a family run business and the service was personal. They saved money without cutting corners and my husband and I really felt like they treated the job as if it were their own home. Eddie, you were personable, professional and patient. You are a skilled contractor who pays attention to detail. You even surprised me with the craftmanship and custom woodwork. You redid the entire house from front to back, bathrooms, kitchen everything…. an entire redo ON TIME and UNDER BUDGET! I have built homes over 7,000 sq. feet with high end expensive builders so I know when I have a good deal! I never had to worry if you were going to show up. The communication was diligent. I felt like you really cared. Thank you, your staff, and your wonderful wife Debbie for giving me a beautiful home I am proud to put on the market for top dollar!
A job well-done! I was very satisfied. Thanks Eddie, Joy
Wow! I purchased a home that needed some work, such as door frame repair and drywall patching. This is the first time I have ever hired a handyman in my lifetime and Eddie and his team did an amazing job! Communicated when they would be there and the work performed was top of the line! Great job.
Eddie did the job with quality, on time and for the price he quoted. Eddie even made suggestions that improved on what I had asked of him.
They did it just like we wanted! They put that big TV up we're we wanted it!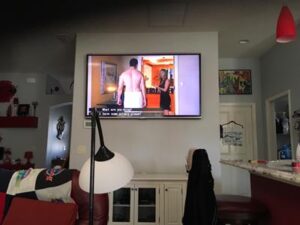 Very professional. Eddy and his team were always on time, kept us informed daily throughout the entire process. Always checked in with us if changes had to be made before making them. His work quality exceeded expectations and what impressed us even more is that he completed the job within the time he had initially given us. He would have been done sooner, had the rain not stolen a few days of painting. Very fast, very professional, great value for money, and a lovely work attitude.
Eddie Dreeland is the ultimate Professional Pro. He is compassionate, caring, punctual, responsive and dedicated to his craft. He did a super job repairing the ceilings in my home. I recommend Eddie for all your improvement projects 110%I am thankful to thumbtack for giving Eddie a platform to share his services so that others can experience his work and reap the benefits from the ultimate Pro Eddie Dreeland.
Great job! I had them install a roof vent, Ed was professional and showed up when he said he would. He performed the job efficiantly and cleaned up afterwards. Will I hire this company for any further projects? YES!
Eddie is a pleasure to work with and is very experienced so he able to do just about any repair or maintenance project you can think of. I have had enough bad experiences with any number of service "professionals" over the years to put off getting some things done longer than I should have. I found Eddie on Thumbtack and after meeting him, I hired him to do a major carpentry job on both my front and back porches, replace a door frame and a few other tasks. I have been so pleased that I have also scheduled him to paint both the full exterior of my home and a storage building on our property. Along the way, there have been some small additions and changes to the original list of repairs and improvements I needed and each time, Eddie is flexible and willing to work with me. The quotes for each project have been very reasonable as well. He is very reliable, professional, responsive, and communicates each step of the way so we both know exactly what to expect. I highly recommend Eddie Dreeland for any home repair or improvement you might have! In the future, I expect to call Eddie FIRST when something around the house needs to be repaired, maintained or replaced.
Handyman – We were very happy with the work provided by FHIP LLC.
Very pleasant, and professional! Eddie was very responsive to messages and was able to schedule an appointment within a few days. I'm super happy with his work!
Handyman – Friendly, knowledgeable, and helpful
Conscientious and dependable. We will use him again!
very nice to work with. very happy with the work. always on time. always returned calls. cleaned up after working. we will be hiring eddie again.
Eddies was our contractor, he was on time, his work was very satisfactory. It is very important to us when you find a contractor that will go the extra mile for you. Eddie is a professional, and we will definitely be calling him for future work at our home. 5 Stars for Florida Home Improvement Pro's.
This company was ready to come and work asap and was very professional, fast at working, and clear with pricing. We had a small hiccup with plumbing because of the worker but he was very patient to clean the mess and made sure i was happy with the service in which i was and he did give me a warranty…overall I'm a happy customer!
Eddie did a great job on fixing my gate . He does it all. Call him the next time you need something done in or around your house. You will not be disappointed.
Did a great job on the staining of our concrete patio. Was on time and did everything he said he would.
Ed was so professional- prompt, prepared, very neat worker, attention to detail – I believe he would do a very good job at anything he said he could do. I will definitely call him again and recommend him without hesitation.
Eddie was great to work with. He was very responsive and went out of his way to please us. We would definitely recommend Florida Home Improvement.
Totally professional and timely. Will hire for any further improvements
Eddie was quick and efficient. He explained options clearly and did not pressure you into more than you wanted. I would hire him again.
All around great and dependable contractor, appreciate the help. Thanks for all the help!
Eddie was on time with all of the supplies needed to do the job. He worked quickly and did a great job!! We will definitely hire him again!!
Eddie was a pleasure to work with. He came out the very I placed the ad and checked out my project. Two days later my dog door was in and I couldn't be happier. I will definitely hire Eddie again.
Eddie is a pro and takes pride and time in his work. My shower needed a repair and I decided to just have Eddie redo my entire shower. What a difference. Eddie took his time and made sure everything was perfect. I would recommend his work to everyone. Great work for the value.
General Carpentry – Quality work with short response time. Eddie does good work.
Handyman – Fast, efficient and honest!
Drywall Repair and Texturing – They fast efficient clean friendly and affordable.
Highly recommend, very pleased with job I will definitely call you for more projects for the future. Thank you
I was very pleased with the job that Walter did. We recently had a bee hive removed from our attic, and that required a portion of the stucco to be removed. I was impressed with the solution that Walter recommended to seal the whole, and the great detail put into making sure the finish matched the texture and color of the existing stucco. He was also priced significantly lower than quotes from other contractors I looked into. I would recommend giving him a call to just hear his idea at a minimum, and then compare his price to the rest. I plan on hiring him for any other curve balls our house will throw at us.
Eddie and the guys did a fantastic job, and were able to handle a few curve balls (a row of pendant lights built for NASA…) The guys were prompt, courteous, and professional, which is refreshing. Eddie tackled every job we threw at him, from electric to plumbing to decorative with ease, so we were beyond pleased. Great overall experience for us!
They came to my house to repair a couple of issues with my front doors. The job was completed quickly and at a fair price.
They took down popcorn ceiling and put up new one. They came when they said they would, did a beautiful job, and left the room clean. I would recommend them highly. And very nice guys.
Walter is a very honest, responsible and reliable handy man. had several small projects around the house which he completed in a timely manner. highly recommended!
They installed fan as they stated. Great job!
Couldn't be happier! It's very very hard to find a handyman you can trust. Eddie was honest, hard-working, professional and polite. He went above and beyond to make sure the job was done right. Highly recommend to anyone!
Walter was a great hire, always on time, project finished quickly and well done!
Walter and his crew installed two exterior doors for me completing the work 24 hours after giving me a great price for the project. They replaced one pre-hung door and modified a standard door to fit my non-standard sized entry. The crew purchased and installed all the additional materials and trim necessary to ensure the doors hung and operated correctly. They are a responsive, competitively priced and amiable crew, and I am already considering them for my next home improvement project.
I wish that every handyman to be as Eddie from South Florida Home Improvements: polite, honest and knows what he is doing. He is hardworking professional and takes every customer word seriously. It was very easy work with him and we are really like the result. I would call him again to work in my small house projects.
Will definitely call him again to take care of any upcoming home repairs.
Walter did a good job and was very professional, nice, experienced, and had a great attention to detail. He came back and checked in to ask about the quality of the completed work. I would hire him again.
I needed some yard work done in my backyard and repairs in my home. I shopped around and interviewed a few people. Eddi's pricing was more than fair and is very professional and has a friendly demeanor. His work is quick, steady, and thorough. Most of all, I was impressed by how dependable he is, which is a rarity in Florida. I will be hiring him again to do many other repairs
Responded promptly. Great communication. Flexible availability to suit my needs. Provided painting for me and the work was great!. Would recommend and use again!
When building my office for my excavation company I contracted Walter to do the work. Very impressive timely performance, his final product was impeccable. 3 office suites, estimating area, conference room, kitchen, 3 bathrooms, Bookkeeping office. 2 residential apartments downstairs.
Walter is a great guy. He can figure out anything. We worked together on complex projects that required rigorous attention to detail, follow through, and creativity. Walter dove into each scenario head first and insisted on knowing every facet of the job. He was a pleasure to work with and I would recommend him without reservation. He cares about his work.
Mr. Dreeland came to my house and quoted me to paint the exterior of my house along with replacing trim. Mr. Dreeland gave me more than a fair price on all the painting and trim and even pressure washed the entire house, in which I had no idea was included. I received several quotes and there were some that was so cheap it scared me, but I decided to go with Mr. Dreeland because he seemed very friendly, open and honest about what needed to be done. I am very grateful for his caring nature and the work he did. I have recommended him to many friends and neighbors all of whom say the samething. I highly recommend Mr. Dreeland if you want someone working on your home that is dependable and shows up with a smile and professional demeanor.